---
Met veel flair lanceerde hij de ene na de andere kleurrijke frase zonder in clichés te vervallen. In zijn speelse uitdagende spel zitten sporen van heel mooie dooien NRC
---
Sinds 1995 leidt jazz-trompettist Gerard Kleijn zeer uiteenlopende eigen groepen en maakte hij 12 door pers en publiek goed ontvangen cd's als bandleider. Op dit moment is hij onder andere actief met Wild Man Conspiracy,. Zijn groepen zijn graag geziene gast op zeer diverse podia in binnen- en buitenland. Hij was te zien op festivals en podia in heel Europa, Syrië, Mexico, Rusland en de Verenigde Staten.
Vakkundige Europese jazz van hoog niveau. Jazzism
---
Gerard maakte 12 cd's met veel eigen composities (Big Moves-1998, Love Quotes-2001, New World-2003) en bewerkte pianowerken van de Franse componist Erik Satie (Le Flirt de Satie-2007) met de Gerard Kleijn Group. Kamerjazz met J.S. Bach als inspiratiebron met Bach Reflections (To B or not to B-2014). Van 2007 t/m 2017 was hij co-leider van het 12-koppige Clazz Ensemble waarmee hij speciaal voor het ensemble geschreven nieuwe composities speelt (Adventures live at the Bimhuis-2009, Delta Suite-2010, Federico on Broadway-2012, Monk Inside Out-2014, Bach DNA 2014).
Zijn nieuwste band Wild Man Conspiracy leidt hij samen met de Argentijnse gitarist Guillermo Celano en drummer Joost Kesselaar (Knots-2014). De cd werd in april 2014 uitgebracht bij het New Yorkse label Red Piano Records. De tweede cd Short Stories van WMC verscheen in het najaar van 2016 tevens voor Red Piano Records(NY). De New Yorkse tenorsaxofonist Chris Cheek is regelmatig te gast bij Wild Man Conspiracy.Hiernaast is hij te zien in zeer uiteenlopende ensembles en bigbands in binnen- en buitenland waaronder de Konrad Koselleck Bigband.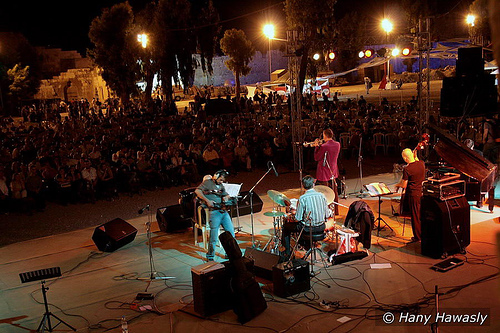 ---
This international band (Gerard Kleijn Group) plays just like that, as a band. At times evoking Miles Davis' Spanish tinge. The musical suprises come with close listening.
Downbeat (USA)
---
Gerard studeerde jazz-trompet aan de conservatoria van Hilversum en Rotterdam. In 2004 studeerde hij in New York. Naast zijn werk als trompettist is hij trompetdocent(Kopercollectief), workshopleider en bigbanddirigent. Ook was hij regelmatig gastdocent en/of bigbanddirigent aan onder andere de conservatoria van Rotterdam, Enschede, Damascus, en Mexico-City.
Selected discography as a (co)leader(bold) and sideman:
Dutch Jazz Orchestra – Music of Rod Madna 1994
Music of Duke Ellington direceted by Gunter Schuller – 1995
Gerard Kleijn's Big Moves feat. Fay Claassen -Big Moves – 1997
Gerard Kleijn Group – Love Quotes – 2002
Gerard Kleijn Group – New World – 2003
Cobla La Principal de Amsterdam – Solo 2004
Tobias Sudhoff feat. Charlie Mariano, Benjamin Herman – Polarlichter – 2004
Cobla La Principal de Amsterdam & Egidius 4tet – El Libre Vermell 2005
Cobla La Principal de Amsterdam – Les Indes galantes 2006
Amsterdam Roma Jazz Quartet – The Long Journey – 2006
Gerard Kleijn Group – Le Flirt de Satie – 2007
Kento Su Nova feat. Ken Norris – Nu Life 2007
Holland Bigband – Happy House 2007
Cobla La Principal de Amsterdam – Live in Cataluny 2008
Clazz Ensemble – Adventures Live at the Bimhuis – 2009
Clazz Ensemble – Delta Suite – 2010
Holland Bigband – Live 2010
Konrad Koselleck Bigband- My Favourite Sings 2010
Clazz Ensemble & Frank Carlberg – Federico on Broadway – 2012
Holland Bigband 10 years – 2013
Starklinneman – Awake – 2013
Bach Reflections – To B or Not To B – 2013
Wild Man Conspiracy – Knots – 2014
Konrad Koselleck Bigband & Edwin Rutten – Young Persons guide to the Jazzorchestra 2016
Pijama and The Petterson – Expedition to planet Melu – 2016 (Mexico)
Wild Man Conspiracy – Short Stories – 2017
Wild Man Conspiracy feat. Chris Cheek – tba – 2018
---