Gerard Kleijn/Guillermo Celano – Conversations
Na 15 jaar vriendschap en samen spelen (o.a. met Wild Man Conspiracy) besloten Gerard Kleijn en Guillermo Celano  om een duo te vormen en samen muziek te schrijven en produceren.
Vanuit het volstrekt unieke geluid van Guilermo's harmonieën vlecht Gerard melodische lijnen en voeren zij een boeiend gesprek met elkaar. 
Naast standards  uit 100 jaar jazz- en popgeschiedenis spelen zij originele hedendaagse composities met veel sfeer, ruimte en interactie.
Niet gehinderd door cliché's of benauwende kaders absorberen de musici uiteenlopende muziekstijlen om er vervolgens een sprankelende eigen muziekwereld van te maken. 


De oude jazzstandard 'It Never Entered my Mind' was een instant hit op Spotify met meer dan 15.000 streams in de eerste maanden na de release.
---
Gerard Kleijn – trumpet/flugelhorn
Gerard Kleijn has led a very wide variety of groups and has made 12 CDs as a leader.  His groups have performed in Holland from the North Sea Jazz Festival to the Concertgebouw Amsterdam as well as at festivals and venues throughout Europe, Middle East, Mexico, Russia, Indonesia and the United States. Some CD releases featuring Gerard's compositions include Big Moves (1998), Love Quotes (2001), New World (2003) and he re-composed/arranged works by Erik Satie on Le Flirt de Satie (2007) featuring the Gerard Kleijn Group. 
"European jazz has had its on voice for years and his group is a fine example!
He is one of the Netherlands finest trumpeters and composers. The music is innovative, entertaining, sensitive and imaginative."
Jazz Review (USA)
''The musical surprises come with close listening." Downbeat(USA) 
---
Guillermo Celano – Guitar
Guitarist and composer Guillermo Celano is a native of Buenos Aires, Argentina. However, he has been a resident of Amsterdam for many years. In 2013 Guillermo was assigned festival composer by the North Sea Jazz Festival.  In addition to Gerard Kleijn/Guillermo Celano duo and Wild Man Conspiracy Guillermo is also currently working with the Celano/Baggiani Group, Lily's Déjà vu and Celano/

 Badenhorst/

Baggiani.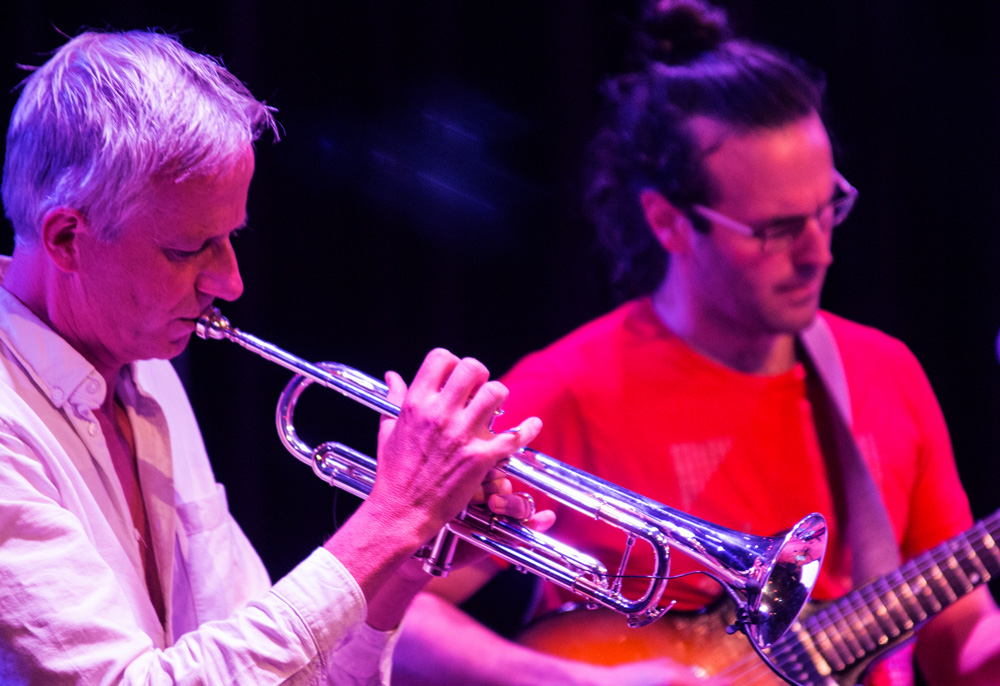 "Celano is emblematic of New Dutch Swing,…his respective knack for integrating multiple genres into a cohesive writing style facilitates a wide spectrum of sonic possibilities"
point of departure  – USA